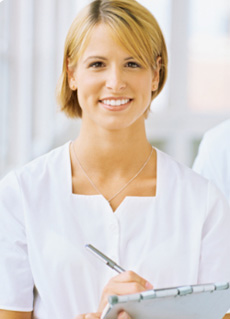 Dental Hygienist Job Outlook
Happily, the dental hygienist job outlook is propitious. In fact, dental hygienist employment is predicted to expand substantially quicker than average through the year 2014.
According to the 2000-2001 edition of the Occupational Handbook and the Monthly Labor Review, the practice of dental hygiene will continue to situate itself among the top 30 fastest growing professions in the United States. This notion of growth is chiefly in response to the increasing demand for dental care and the heightened use of hygienists to perform procedures formerly taken on by dentists.
Dental hygienist job openings are predicted to remain plentiful, particularly since some regions of the country are reporting a shortage of dental hygienists.
Both population growth and lengthened retention of natural teeth, especially among the expanding group of senior citizens, will feed the demand for dental hygienists. Moreover, veteran dentists who have been less apt to take on dental hygienists are beginning to retire and turn over their practices to younger dental graduates who are much more likely to hire one or more hygienists. As dentists' workloads balloon, they are expected to employ more hygienists to perform the duties of preventative dental care (e.g. cleaning) so that they can devote their time to more involved and invasive procedures that yield more profit than do basic duties.
"Nontraditional" dental hygienist students look forward to a particularly auspicious job outlook, namely if they are over the age of 23, desire a career change or stem from a culturally diverse background. Dental hygienist education, furthermore, currently includes dental hygienist programs that are adaptable and streamlined to the nontraditional dental hygienist student who works better with part-time or evening hours.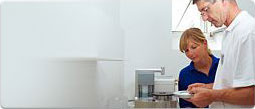 The response to the query, what does a dental hygienist do?, is multifaceted. The dental hygienist job description is indeed quite complex given that any dental hygienist's duty falls into various spheres...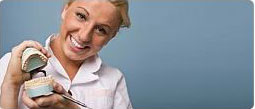 Becoming a dental hygienist is an exploit that demands formal education, more specifically, dental hygienist schooling to obtain a dental hygienist certificate. The most common dental hygienist requirement...