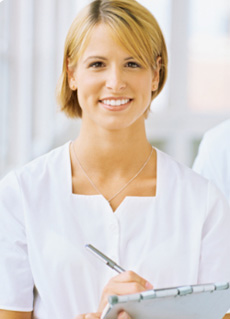 FAQ
I recently completed my dental hygienist training and now desire dental hygienist employment. Does a dental hygienist receive benefits outside of his or her annual dental hygienist salary?
Indeed, most full-time dental hygienists enjoy a dental hygienist benefit package that includes health insurance coverage, membership dues for a professional dental organization, paid vacations, sick leave and tuition aid for dental hygienist continuing education. Dental hygienist benefit packages range depending on the dental practice setting.
Do any states permit the practice of an independent dental hygienist?
The American Dental Hygienists' Association (ADHA) recognizes 19 states, including Colorado and California, with "varying forms of unsupervised practice or less restrictive supervision." Many dental hygienists wish to be lawfully allowed to provide care in their own space (rather than in a dentist's office) to treat patients who need such care as regular teeth cleaning but cannot physically or financially afford to see a dentist.
What exactly does a dental hygienist do?
Primarily, a dental hygienist removes deposits from teeth, examines teeth and gums for disease or abnormality and takes steps to eliminate tartar, stains and plaque from teeth. In some cases, a dental hygienist can perform planing of roots, take x-rays and administer agents such as cavity-preventing fluoride.
What does dental hygienist training involve?
To become a dental hygienist an individual must undertake formal education--that is, dental hygienist school that eventually yields a dental hygienist certificate. The most common dental hygienist requirement for obtaining a dental hygiene degree consists of two-year dental hygienist education, largely science and general education prerequisites. Hygienist schools teach dental hygienist students subjects such as anatomy, oral anatomy, material science, pharmacology, periodontology, nutrition and clinical studies.
Is the dental hygienist job outlook for women and minorities favorable?
Certainly. Women, in particular, have a secure purchase in the world of dental hygiene. In fact, about 97.5% of the 13,031 students enrolled in dental hygienist programs in 2002 and 2003 were female. Out of those individuals enrolled in dental hygienist programs in 2002 and 2003, minority students of dental hygiene comprised 14.0%.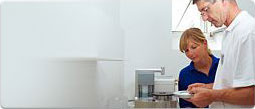 The response to the query, what does a dental hygienist do?, is multifaceted. The dental hygienist job description is indeed quite complex given that any dental hygienist's duty falls into various spheres...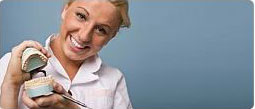 Becoming a dental hygienist is an exploit that demands formal education, more specifically, dental hygienist schooling to obtain a dental hygienist certificate. The most common dental hygienist requirement...