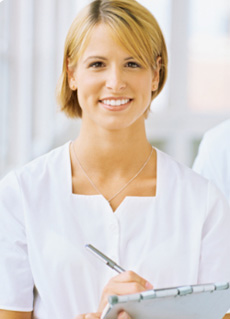 Working Conditions
A dental hygienist fortunately experiences a substantial amount of flexibility in his or her work schedule, a schedule that is composed of either full-time or part-time, evening or weekend hours. Dentists frequently hire a hygienist to work just two or three days a week. A dental hygienist may thus be employed in more than one dental office.
Working conditions for a dental hygienist are rather positive, particularly as work is conducted in sterile, well-lit offices and among professional and amicable colleagues.
Hygienists enjoy a high degree of safety in their work given the rigid health policies concerning radiological procedure and anesthetic gas administration. Moreover, dental hygienists shield their persons with safety glasses, surgical masks and gloves, namely against the spread of infectious disease from patient to hygienist.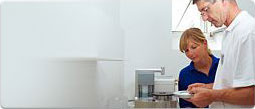 The response to the query, what does a dental hygienist do?, is multifaceted. The dental hygienist job description is indeed quite complex given that any dental hygienist's duty falls into various spheres...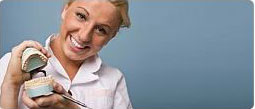 Becoming a dental hygienist is an exploit that demands formal education, more specifically, dental hygienist schooling to obtain a dental hygienist certificate. The most common dental hygienist requirement...