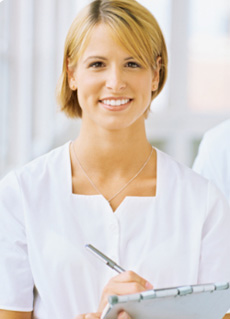 Standard Curriculum
Dental hygienist programs offer the students supervised patient-care tutorials so they can gain genuine true-to-life dental hygienist education experience.
Dental hygienist programs also offer academic experience in courses of liberal arts (English, speech, sociology and psychology), basic sciences (anatomy, physiology, chemistry, biochemistry, immunology, nutrition pharmacology, microbiology and pathology), and clinical sciences (dental hygiene; tooth morphology; head, neck, and oral anatomy; oral embryology and histology; oral pathology; radiography; periodontology; pain management; radiology; and dental materials).
After tackling the theory and practice of dental hygiene in a dental hygiene program at an accredited dental hygienist school, a dental hygienist is ready if he or she so desires to undertake specialized training in the areas of education, health administration, basic sciences or public health.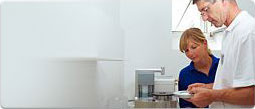 The response to the query, what does a dental hygienist do?, is multifaceted. The dental hygienist job description is indeed quite complex given that any dental hygienist's duty falls into various spheres...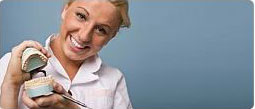 Becoming a dental hygienist is an exploit that demands formal education, more specifically, dental hygienist schooling to obtain a dental hygienist certificate. The most common dental hygienist requirement...