DentalHygienists.com is your one-stop place to locate a dental hygienist near you. It's easy to navigate...and it is totally free of charge.
Dental Hygienists in Boise
Dr. Shane Newton
510 N. Latah
Boise, ID 83706
Dr. James Pfost
9502 Fairview Ave.
Boise, ID 83704
Dr. Chad Hess
8660 W. Emerald St.
Suite 152
Boise, ID 83704
Dr. Guy Hanson
9203 W. Overland Rd.
Boise, ID 83709
Dr. Lynn Blaisdell
8878 Hackamore Dr.
Boise, ID 83709
Robert E DiGrazia, DDS
900 N Liberty Suite 202
Boise, ID 83704
Dr. Richard Arave
8259 Worthview
Boise, ID 83704
Southwest Dental
Dr Jeffrey Tuller
1201 S Five Mile Rd
Boise, ID 83709
Dr. Robert Stevens
9460 W. Franklin Rd.
Boise, ID 83709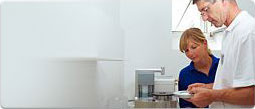 The response to the query, what does a dental hygienist do?, is multifaceted. The dental hygienist job description is indeed quite complex given that any dental hygienist's duty falls into various spheres...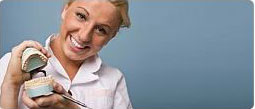 Becoming a dental hygienist is an exploit that demands formal education, more specifically, dental hygienist schooling to obtain a dental hygienist certificate. The most common dental hygienist requirement...