DentalHygienists.com is your one-stop place to locate a dental hygienist near you. It's easy to navigate...and it is totally free of charge.
Dental Hygienists in Columbus
COLUMBUS FAMILY DENTISTRY
4020 W GOELLER BLVD # A
COLUMBUS, IN 47201
GARY W BARDONNER INC
5444 25TH ST
COLUMBUS, IN 47203
BELL, CARL D DDS
3158 N NATIONAL RD
COLUMBUS, IN 47201
GONZENBACH, GARY K DDS
3280 MIDDLE DR # 1A
COLUMBUS, IN 47203
PAWLUS, JOHN
3211 NORTH WASHINGTON STATE
COLUMBUS, IN 47203
COLUMBUS EXCELLENCE
540 PLAZA DR # L
COLUMBUS, IN 47201
HIESTER, JOHN
540 L PLAZA DRIVE
COLUMBUS, IN 47201
STAHL, GERALD J DDS
2225 CENTRAL AVE # 1
COLUMBUS, IN 47201
ZAHARAKO, TED DDS
3154 N NATIONAL RD
COLUMBUS, IN 47201
CARING FAMILY DENTISTRY
1809 25TH ST
COLUMBUS, IN 47201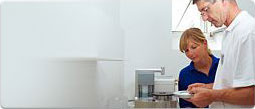 The response to the query, what does a dental hygienist do?, is multifaceted. The dental hygienist job description is indeed quite complex given that any dental hygienist's duty falls into various spheres...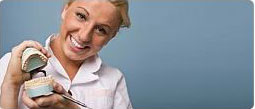 Becoming a dental hygienist is an exploit that demands formal education, more specifically, dental hygienist schooling to obtain a dental hygienist certificate. The most common dental hygienist requirement...