DentalHygienists.com is your one-stop place to locate a dental hygienist near you. It's easy to navigate...and it is totally free of charge.
Dental Hygienists in Indianapolis
Dr. Michelle Lumsdon
8936 Southpoint Drive
Suite B6
Indianapolis, IN 46227
Dr. William Marshall
10 W. Market St.
Suite 240
Indianapolis, IN 46204
Dr. David Isaacs
7106 Woodland Dr.
Indianapolis, IN 46278
Dr. Jin A. Cho

6202 Evanston Ave
Indianapolis, IN 46220
Dr. Michael P. O'Neil
6470 N. Shadeland Ave.
Suite A
Indianapolis, IN 46220
Dr. Richard J. Stuart, Jr.
3021 E. 98th St.
Suite 240
Indianapolis, IN 46280
Dr. Brett Egelske
Tenth Street Dental
5919 E. Tenth St., Suite A-1
Indianapolis, IN 46219
Dr. Anna Mae Snider
6925 S. Harding St.
Suite A
Indianapolis, IN 46217
Dr. Marla Wilson
6249 S. East St.
Suite 5
Indianapolis, IN 46227
Office of Dr. Robert D. Lucas
6211 N College Avenue
Indianapolis, IN 46220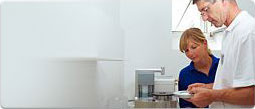 The response to the query, what does a dental hygienist do?, is multifaceted. The dental hygienist job description is indeed quite complex given that any dental hygienist's duty falls into various spheres...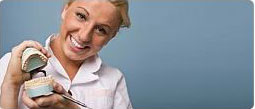 Becoming a dental hygienist is an exploit that demands formal education, more specifically, dental hygienist schooling to obtain a dental hygienist certificate. The most common dental hygienist requirement...