DentalHygienists.com is your one-stop place to locate a dental hygienist near you. It's easy to navigate...and it is totally free of charge.
Dental Hygienists in Keene
CHILDREN'S DENTAL CARE
580 COURT ST
KEENE, NH 03431
DENTAL HEALTH WORKS
69 ISLAND ST
KEENE, NH 03431
BOCCALINI, JOHN C DDS
50 MONADNOCK HWY
KEENE, NH 03431
POST, CHARLES
105 WEST ST
KEENE, NH 03431
MEEHAN, GREGG B DDS
650 COURT ST
KEENE, NH 03431
DEWEY R MILLER GENTLE CARE
372 WEST ST # 1
KEENE, NH 03431
LEONARD WELDON ORAL MAXIFACIAL
272 MAIN ST
KEENE, NH 03431
JACOBS, AYMAN DDS
19 ELM ST
KEENE, NH 03431
WELNAK, PETER A DDS
681 COURT ST
KEENE, NH 03431
LEDOUX, MICHAEL J
100 EMERALD STREET SUITE C
KEENE, NH 03431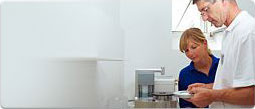 The response to the query, what does a dental hygienist do?, is multifaceted. The dental hygienist job description is indeed quite complex given that any dental hygienist's duty falls into various spheres...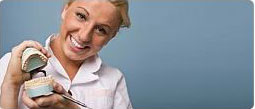 Becoming a dental hygienist is an exploit that demands formal education, more specifically, dental hygienist schooling to obtain a dental hygienist certificate. The most common dental hygienist requirement...