DentalHygienists.com is your one-stop place to locate a dental hygienist near you. It's easy to navigate...and it is totally free of charge.
Dental Hygienists in Camden
WATERFORD DENTAL CTR
526 COOPER ST
CAMDEN, NJ 08102
PARK, HYUN KYU
1105 KAIGHN AVENUE RICHLAND CREEK DENTAL
CAMDEN, NJ 08103
CHESTNUT DENTAL
47 S 27TH ST
CAMDEN, NJ 08105
ZEBROWSKI, L T DDS
1452 HADDON AVE
CAMDEN, NJ 08103
KIM, YOUNG J DDS
2510 FEDERAL ST
CAMDEN, NJ 08105
CAMCARE HEALTH CORP
433 N 7TH ST
CAMDEN, NJ 08102
CARTER, ROBERT
1436 HADDON AVENUE
CAMDEN, NJ 08103
LINN, ELKAN E
817 FEDERAL STREET CAMCARE HEALTH CORP
CAMDEN, NJ 08103
JACOB DENTAL CTR
431 KAIGHNS AVE
CAMDEN, NJ 08103
CAMDEN DENTAL ASSOC
639 MARKET ST
CAMDEN, NJ 08102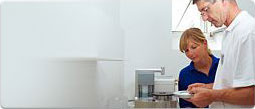 The response to the query, what does a dental hygienist do?, is multifaceted. The dental hygienist job description is indeed quite complex given that any dental hygienist's duty falls into various spheres...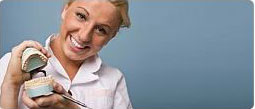 Becoming a dental hygienist is an exploit that demands formal education, more specifically, dental hygienist schooling to obtain a dental hygienist certificate. The most common dental hygienist requirement...