DentalHygienists.com is your one-stop place to locate a dental hygienist near you. It's easy to navigate...and it is totally free of charge.
Dental Hygienists in Chester
CHESTER DENTAL ASSOC
154 US HIGHWAY 206 S # 2
CHESTER, NJ 07930
PRAISNER, ROBERT J DDS
55 COLLIS LN
CHESTER, NJ 07930
BISSELL, THOMAS DDS
385 STATE ROUTE 24 # 3J
CHESTER, NJ 07930
MOORE, DAVID B DDS
335 STATE ROUTE 24
CHESTER, NJ 07930
LEVY, ARTHUR
154 US HWY 206 SUITE 2
CHESTER, NJ 07930
WELLER, DANIEL J DDS
530 MAIN ST # 1A
CHESTER, NJ 07930
WU, YULAN DDS
32 COLLIS LN
CHESTER, NJ 07930
TINTLE, JOHN F DDS
31 FAIRMOUNT AVE
CHESTER, NJ 07930
CHESTER WOODS ORAL SURGERY
385 STATE ROUTE 24 # 3B
CHESTER, NJ 07930
KIRK, F DDS
530 MAIN ST
CHESTER, NJ 07930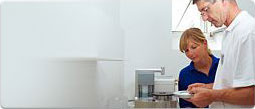 The response to the query, what does a dental hygienist do?, is multifaceted. The dental hygienist job description is indeed quite complex given that any dental hygienist's duty falls into various spheres...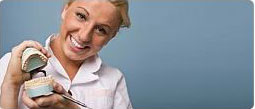 Becoming a dental hygienist is an exploit that demands formal education, more specifically, dental hygienist schooling to obtain a dental hygienist certificate. The most common dental hygienist requirement...