DentalHygienists.com is your one-stop place to locate a dental hygienist near you. It's easy to navigate...and it is totally free of charge.
Dental Hygienists in Closter
SHYONG, JOSEPH C DDS
241 CLOSTER DOCK RD
CLOSTER, NJ 07624
NAIFEH, DANNY JOE
550 DURIE AVE
CLOSTER, NJ 07624
SLOANE, KENNETH DDS
500 PIERMONT RD # 201
CLOSTER, NJ 07624
BERGEN HEALTHCARE
539 DURIE AVE
CLOSTER, NJ 07624
KIM, HENRY
570 PIERMONT ROAD
CLOSTER, NJ 07624
BYRNE, JAMES F DDS
300 HARRINGTON AVE
CLOSTER, NJ 07624
BARTNER, NORMAN G DDS
277 CLOSTER DOCK RD # 7
CLOSTER, NJ 07624
RUDERMAN RUDERMAN & GAROFALO
500 PIERMONT RD # 203
CLOSTER, NJ 07624
CLOSTER DENTAL
570 PIERMONT RD # C1
CLOSTER, NJ 07624
SCARTOZZI, FRANK DDS
550 DURIE AVE # 209
CLOSTER, NJ 07624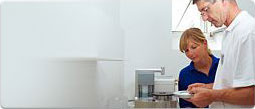 The response to the query, what does a dental hygienist do?, is multifaceted. The dental hygienist job description is indeed quite complex given that any dental hygienist's duty falls into various spheres...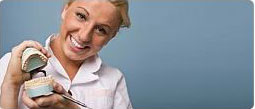 Becoming a dental hygienist is an exploit that demands formal education, more specifically, dental hygienist schooling to obtain a dental hygienist certificate. The most common dental hygienist requirement...