DentalHygienists.com is your one-stop place to locate a dental hygienist near you. It's easy to navigate...and it is totally free of charge.
Dental Hygienists in Paterson
PARK DENTAL
21 MILL ST # 3
PATERSON, NJ 07501
ROUBICEK, SUSAN
55 UNION AVENUE
PATERSON, NJ 07502
REISNER, HAROLD DDS
1 W BROADWAY
PATERSON, NJ 07505
GROSS, JERRY DDS
136 WASHINGTON ST # 2
PATERSON, NJ 07505
HERNANDEZ DENTAL OFFICE
491 21ST AVE # 1
PATERSON, NJ 07513
SORGER, ANDREW H DDS
646 BROADWAY
PATERSON, NJ 07514
BRODSKY, JAMES DDS
675 BROADWAY
PATERSON, NJ 07514
21ST AVE DENTAL
324 21ST AVE
PATERSON, NJ 07501
MALDONADO, WILSON DDS
567 E 28TH ST
PATERSON, NJ 07504
PATERSON DENTAL CLINIC
305 BROADWAY # 2
PATERSON, NJ 07501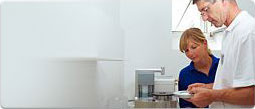 The response to the query, what does a dental hygienist do?, is multifaceted. The dental hygienist job description is indeed quite complex given that any dental hygienist's duty falls into various spheres...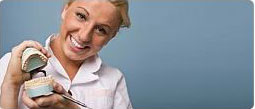 Becoming a dental hygienist is an exploit that demands formal education, more specifically, dental hygienist schooling to obtain a dental hygienist certificate. The most common dental hygienist requirement...