DentalHygienists.com is your one-stop place to locate a dental hygienist near you. It's easy to navigate...and it is totally free of charge.
Dental Hygienists in Columbus
Drs. Greg Janikian, Harvey Vesha, & James Voyles
Merion Village Dental
1250 S. High St.
Columbus, OH 43206
Dr. Krista Sudney
117 Lazalle Road East
Columbus, OH 43235
Dr. Joseph A. Mitchell
Oral Health Center
5796 Karl Road
Columbus, OH 43229
Dr. Mark Fixari
Fixari Family Dental
4241 Kimberly Pkwy.
Columbus, OH 43232
Dr. Sheila Shahamat
Crown Point Dental
1924 Bethel Road
Columbus, OH 43220
Dr. F. Michael Firouzian
Center for Family & Cosmetic Dentistry
1 W. Campus View Blvd.
Columbus, OH 43235
Dr. Mark Raisch
16 E. Henderson Rd.
Columbus, OH 43214
Dr. Pei Peng
1151 Bethel Rd.
Columbus, OH 43220
Sr. Tim March
3363 Tremont Rd.
COLUMBUS, OH 43221
Robert A Brewer Jr Inc
1840 Zollinger Rd
Columbus, OH 43221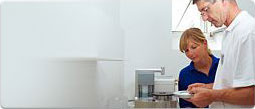 The response to the query, what does a dental hygienist do?, is multifaceted. The dental hygienist job description is indeed quite complex given that any dental hygienist's duty falls into various spheres...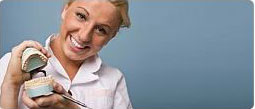 Becoming a dental hygienist is an exploit that demands formal education, more specifically, dental hygienist schooling to obtain a dental hygienist certificate. The most common dental hygienist requirement...