DentalHygienists.com is your one-stop place to locate a dental hygienist near you. It's easy to navigate...and it is totally free of charge.
Dental Hygienists in Elyria
THOMAS A HERBERGER INC
319 WASHINGTON AVE
ELYRIA, OH 44035
PRIODONTAL SPECIALIST INC
1212 ABBE RD
ELYRIA, OH 44035
NAGY, SCOTT P DDS
716 CLEVELAND ST
ELYRIA, OH 44035
SEARS FAMILY DENTAL CTR
4900 MIDWAY MALL
ELYRIA, OH 44035
RAYMOND VECCHIO INC
1288 N ABBE RD # C
ELYRIA, OH 44035
PRECISE DENTAL LABORATORIES
435 GRISWOLD RD
ELYRIA, OH 44035
GATZ, GEOFFREY W DDS
695 POPLAR ST
ELYRIA, OH 44035
KATHLEEN ZINGALE INC
90 E BROAD ST
ELYRIA, OH 44035
ABBE ROAD DENTAL ARTS
550 N ABBE RD
ELYRIA, OH 44035
SHINGLER, DONALD
860 EAST BROAD
ELYRIA, OH 44035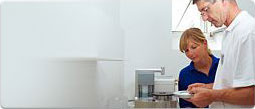 The response to the query, what does a dental hygienist do?, is multifaceted. The dental hygienist job description is indeed quite complex given that any dental hygienist's duty falls into various spheres...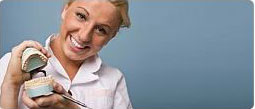 Becoming a dental hygienist is an exploit that demands formal education, more specifically, dental hygienist schooling to obtain a dental hygienist certificate. The most common dental hygienist requirement...