DentalHygienists.com is your one-stop place to locate a dental hygienist near you. It's easy to navigate...and it is totally free of charge.
Dental Hygienists in Springfield
GRODNER, JACK DDS
413 E HOME RD
SPRINGFIELD, OH 45503
ADDIS AND COCHRAN
253 HAMPTON PL
SPRINGFIELD, OH 45503
GLENDENIN JR, DON D DDS
4950 MIDDLE URBANA RD
SPRINGFIELD, OH 45503
HAZELBAKER, DALE R DDS
725 N LIMESTONE ST
SPRINGFIELD, OH 45503
Gary Thomas
1220 East Home Road
Springfield, OH 45502
MONARCH DENTAL ASSOC
1475 UPPER VALLEY PIKE # 109
SPRINGFIELD, OH 45504
DOUGLAS R JACOBS INC
2230 OLYMPIC ST
SPRINGFIELD, OH 45503
SPANGLER, LARRY E DDS
1721 N LIMESTONE ST
SPRINGFIELD, OH 45503
IANNI, J ANTHONY DDS
2562 E HIGH ST
SPRINGFIELD, OH 45505
LIM, MARIAM J DDS
1130 VESTER AVE # F
SPRINGFIELD, OH 45503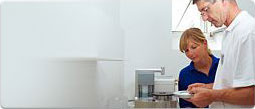 The response to the query, what does a dental hygienist do?, is multifaceted. The dental hygienist job description is indeed quite complex given that any dental hygienist's duty falls into various spheres...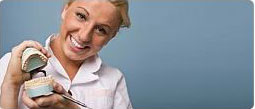 Becoming a dental hygienist is an exploit that demands formal education, more specifically, dental hygienist schooling to obtain a dental hygienist certificate. The most common dental hygienist requirement...