DentalHygienists.com is your one-stop place to locate a dental hygienist near you. It's easy to navigate...and it is totally free of charge.
Dental Hygienists in Huron
FUCHS, MICHAEL
530 IOWA ST. PROF ARTS BUILDING
HURON, SD 57350
HOFFMAN, CHARLES D DDS
53 3RD ST SW
HURON, SD 57350
MANN, DONALD J DDS
530 IOWA AVE SE # 103
HURON, SD 57350
GIBSON MANN & CAHILL
530 IOWA AVE SE # 102
HURON, SD 57350
PROFESSIONAL ARTS PARTNERS
530 IOWA AVE SE # 7
HURON, SD 57350
HAJEK DENTAL OFFICE
530 IOWA AVE SE # 103
HURON, SD 57350
DAKOTA FAMILY DENTISTRY
1010 DAKOTA AVE S
HURON, SD 57350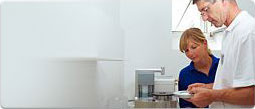 The response to the query, what does a dental hygienist do?, is multifaceted. The dental hygienist job description is indeed quite complex given that any dental hygienist's duty falls into various spheres...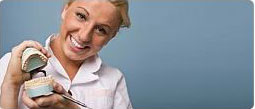 Becoming a dental hygienist is an exploit that demands formal education, more specifically, dental hygienist schooling to obtain a dental hygienist certificate. The most common dental hygienist requirement...