DentalHygienists.com is your one-stop place to locate a dental hygienist near you. It's easy to navigate...and it is totally free of charge.
Dental Hygienists in Cordova
IJAMS, E DAVID
8333 CORDOVA ROAD
CORDOVA, TN 38016
TURNER, CLARISSA S
8333 CORDOVA ROAD
CORDOVA, TN 38016
SPARKS, ANN B DDS
247 GERMANTOWN BEND CV
CORDOVA, TN 38018
JENNINGS, BRAD DDS
763 WALNUT KNOLL LN # 1
CORDOVA, TN 38018
PEDIATRIC DENTISTRY
8142 COUNTRY VILLAGE DR # 101C
CORDOVA, TN 38016
MORRIS, GRHAM HALL DDS
8176 OLD DEXTER RD
CORDOVA, TN 38016
UTLEY, KEVIN C DDS
298 GERMANTOWN BEND CV # 1
CORDOVA, TN 38018
NANNEY, BEN J DDS
315 S WALNUT BEND RD # 102
CORDOVA, TN 38018
WALNUT GROVE WOODS DENTAL OFC
8159 WALNUT GROVE RD
CORDOVA, TN 38018
PHEBUS, JEFF DDS
1331 N GERMANTOWN PKWY
CORDOVA, TN 38016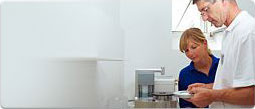 The response to the query, what does a dental hygienist do?, is multifaceted. The dental hygienist job description is indeed quite complex given that any dental hygienist's duty falls into various spheres...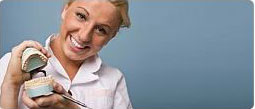 Becoming a dental hygienist is an exploit that demands formal education, more specifically, dental hygienist schooling to obtain a dental hygienist certificate. The most common dental hygienist requirement...