DentalHygienists.com is your one-stop place to locate a dental hygienist near you. It's easy to navigate...and it is totally free of charge.
Dental Hygienists in Seattle
Dr. Judith Zantua
11295 Lake City Way NE
Seattle, WA 98125
Dr. David Craddock
720 Olive Way
Suite #835
Seattle, WA 98101
Todd Yoshino
4248 Chilberg Ave Sw
#203
Seattle, WA 0
Dr. Expedita Castro
302 1/2 4th Avenue S
Seattle, WA 98104
David Silver, DDS
7148 Martin Luther King Jr Way
Seattle, WA 98118
Richard Stickney, DDS
2107 Elliott Ave # 210
Seattle, WA 98121
Dr. Anita Fok
8511 Greenwood Ave. N
Seattle, WA 98103
Dr. Wyatt Lee
1001 Broadway
Suite 307
Seattle, WA 98122
Dr. Paul Huddleston
1001 Broadway
# 209
Seattle, WA 98122
Dr. Leah Worstman
Excellence in Comprehensive Dentistry
9730 3rd Ave. NE
Seattle, WA 98115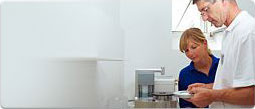 The response to the query, what does a dental hygienist do?, is multifaceted. The dental hygienist job description is indeed quite complex given that any dental hygienist's duty falls into various spheres...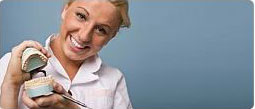 Becoming a dental hygienist is an exploit that demands formal education, more specifically, dental hygienist schooling to obtain a dental hygienist certificate. The most common dental hygienist requirement...