DentalHygienists.com is your one-stop place to locate a dental hygienist near you. It's easy to navigate...and it is totally free of charge.
Dental Hygienists in Shoreline
NORTH SOUND ORAL & MAXILLOFACL
747 N 185TH ST # 101
SHORELINE, WA 98133
CARLSON, ERIC A DDS
18550 FIRLANDS WAY N
SHORELINE, WA 98133
FEASEL, ROBERT R DDS
17713 15TH AVE NE
SHORELINE, WA 98155
GROESCHEL, RONALD K DDS
18528 FIRLANDS WAY N # D
SHORELINE, WA 98133
COMMONS, LARRANCE DDS
17500 12TH AVE NE
SHORELINE, WA 98155
SORIANO, JAMES B.
16300 AURORA AVE. N. SUITE A
SHORELINE, WA 98133
HARRIS, RICHARD E DDS
18532 FIRLANDS WAY N
SHORELINE, WA 98133
SHORELINE DENTAL
1306 N 175TH ST # 114
SHORELINE, WA 98133
SHOREWOOD DENTAL CTR
17900 LINDEN AVE N
SHORELINE, WA 98133
HAMADA, KENNETH J DDS
1432 NE 151ST ST
SHORELINE, WA 98155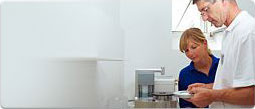 The response to the query, what does a dental hygienist do?, is multifaceted. The dental hygienist job description is indeed quite complex given that any dental hygienist's duty falls into various spheres...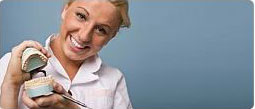 Becoming a dental hygienist is an exploit that demands formal education, more specifically, dental hygienist schooling to obtain a dental hygienist certificate. The most common dental hygienist requirement...