DentalHygienists.com is your one-stop place to locate a dental hygienist near you. It's easy to navigate...and it is totally free of charge.
Dental Hygienists in Huntington
MH DILL & CW SISSON INC
724 9TH AVE
HUNTINGTON, WV 25701
VIRGIN, TONY K DDS
366 NORWAY AVE
HUNTINGTON, WV 25705
DAVID M ELLER & ASSOC
2519 3RD AVE
HUNTINGTON, WV 25703
BUTLER, JAMES R DDS
2880 3RD AVE
HUNTINGTON, WV 25702
DAVID E MIRANDA INC
1225 WASHINGTON AVE
HUNTINGTON, WV 25704
CROCKETT, G ROLAND DDS
320 12TH ST
HUNTINGTON, WV 25701
BURNETT & MIRACLE
1402 3RD AVE
HUNTINGTON, WV 25701
B R COMPTON INC
4535 US ROUTE 60
HUNTINGTON, WV 25705
OAKES, RICHARD E DDS
1223 3RD AVE
HUNTINGTON, WV 25701
HUNTINGTON DENTAL GROUP
1306 COMMERCE AVE
HUNTINGTON, WV 25701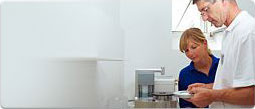 The response to the query, what does a dental hygienist do?, is multifaceted. The dental hygienist job description is indeed quite complex given that any dental hygienist's duty falls into various spheres...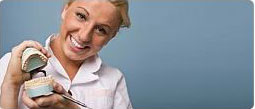 Becoming a dental hygienist is an exploit that demands formal education, more specifically, dental hygienist schooling to obtain a dental hygienist certificate. The most common dental hygienist requirement...